Operational Updates
Click HERE for the most updated hours, customer guidelines and updates to store policy.
The Rake and the Recluse: a romance novel with photographs (Paperback)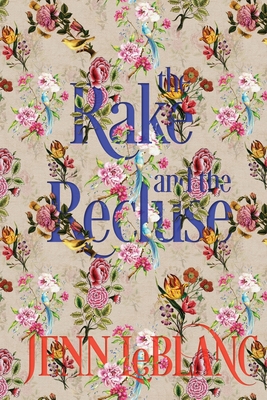 $25.00

Likely On Our Shelves Now
Description
---
Two complete love stories in one beautiful book. Time travel... is just the beginning.
I never thought time-travel was real. Until it happened to me...
But isn't all fun and games. A woman in Victorian England is a commodity. She's owned. I'm no longer the powerful business woman I was just moments ago and on top of it all I'm controlled by a man who may destroy more than my heart.
My only chance for safety lies in Gideon Trumbull, a lionhearted--but evasive--duke.
What began as a compulsion to learn anything I could about him turns into an urgent need and I find myself in an inescapable new reality--a world in which I don't belong.
- - - - - - - - - - - - - - - - - - - - - - - - - - - - - - - - - - - - - - - - - - - - - - - - - - - - -
Meanwhile... Gideon's brother Perry has likewise been caught up in an incident, finding a stowaway housemaid in his carriage as he's bound for London...
I plan to seduce the rake who refuses to touch me. Propriety be damned.
Getting him to teach me what love is... seems like just the right challenge to sooth my damaged soul.
About the Author
---
Canon. Curls. Colorado. CJs. Chuck Norris. Born and raised in a household of other people's children in this beautiful state -very nearly with a camera in hand- she never left. She started her own family, got used to the curls, went to college, built a CJ, started a business, and totally beat the daylights out of Chuck Norris, all with a camera in hand. Spending her days in parenting chat rooms she got highly adept with one-handed typing and she can still type just about as fast with one hand as she can with two. It's a great talent to have when engrossed in a scene and in need of a hit of caffeine. Once she finished her first novel she quickly realized: She was born a photographer. From the realization that someone ELSE would be shooting the cover of HER book her control-freak took over. What started as an easy cover shoot ballooned into this completely new kind of media, designed specifically for digital book readers. She lives and thrives off chaos and the constant flow of the creative process. She wears shorts and flip-flops year-round -much to the chagrin of her friends and family- and she is currently working on the illustrations for her second novel. Her first serial novel THE RAKE AND THE RECLUSE is doing its own Chuck Norris impersonation with the time travel charts on Amazon. You can find her on Twitter and Facebook sharing eye candy (NSFW) and being a total rock star.