Operational Updates
Click HERE for the most updated hours, customer guidelines and updates to store policy.
The Man Who Sold the World (Paperback)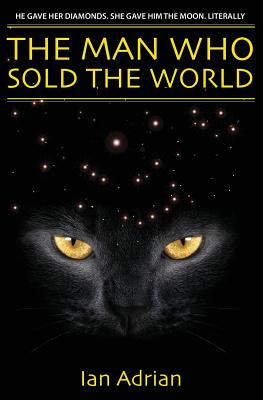 Description
---
HE GAVE HER DIAMONDS. SHE GAVE HIM THE MOON. LITERALLY. When Diana comes to a primitive planet called Earth to close the biggest real estate deal of her career, she does not count on falling for one of its inhabitants - the cute guy who lives in the apartment below hers - Orion. Orion is equally unprepared for the out of this world beauty who passes him in the hall each morning, though, the more he gets to know this unusual woman the more he begins to like her. A lot. But, when an ominous structure appears in their backyard, a demonic cat tries to kill him, and he is threatened by a diminutive man speaking an alien tongue. Orion is forced to admit that the one thing connecting these weird events is his new building mate. He may regret it, but he needs to discover just what she's up to because he's fallen in love with her. Ian Adrian's debut novel "The Man Who Sold the World" is a magical, star-crossed romance that shows the power and pitfalls of intergalactic love.