Operational Updates
Click HERE for the most updated hours, customer guidelines and updates to store policy.
Absolute Surrender (Paperback)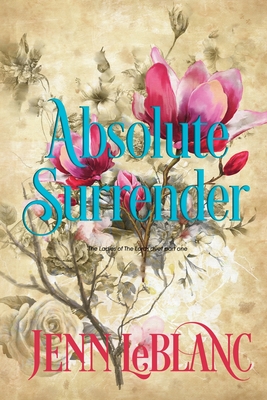 $20.00
Likely On Our Shelves Now
Description
---
Charles Jackson, Duke of Castleberry, has an agreement
for the hand of Amelia.
For years he's waited patiently for his moment to approach her--
not just as her future husband but as a full grown man
instead of the awkward and gangly boy she knows from their youth.
But he isn't as concerned with impressing Amelia as much as
he's concerned with getting rid of her closest friend.
Hugh Garrison, Baron Endsleigh, has been in love with Amelia all his life
but he's simply not good enough to take her hand from Charles.
Even as children he attempted to come between them.
Hugh believes he's the only man strong enough to accept her
and her secrets without shame.
Lady Amelia has been in want of Charles for most of her life
but her feelings toward him make her nervous.
Her secret, however, is one that keeps her at her father's estate
as far from London as possible because the truth could destroy her in society.
She's concerned that Charles will discover her failing and refuse her hand,
destroying her future security because Hugh is simply not powerful enough
to keep society at bay should she be discovered.
>
BOOKS IN THE LORDS OF TIME SERIES:
THE RAKE AND THE RECLUSE: Book One
THE DUKE AND THE BARON: Book Two
THE DUKE AND THE DOMINA: Book Three
THE TROUBLE WITH GRACE: Book Four
THE SPARE AND THE HEIR: Book Five
THE SADIST AND THE STOLEN PRINCESS: Book Six
THE LADY AND HER SECRET LOVER: Book Seven