Operational Updates
Click HERE for the most updated hours, customer guidelines and updates to store policy.
In for a Penny (Paperback)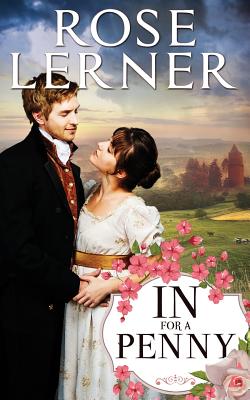 $13.49

Likely On Our Shelves Now
Description
---
He thought her money was the end of his problems, but it was just the beginning... Young Lord Nevinstoke enjoys every moment of his deep-gaming, hard-drinking, womanizing life. Then his father is killed in a drunken duel, and Nev inherits a mountain of debts and responsibilities. He vows to leave his wild friends and his mistress behind, start acting respectable-and marry a rich girl. Penelope Brown, a manufacturing heiress, seems the perfect choice. She's pretty, ladylike, good at accounting, and looking for a marriage based on companionship and mutual esteem, not love. In fact, the only rash thing she's ever done in her life is accept Nev's proposal. When the newlyweds arrive at Nev's family estate, they discover that all the respectability and reason in the world won't be enough to handle a hostile next-door neighbor, mutinous tenants, and Nev's family's propensity for scandal. In way over their heads, Nev and Penelope have no one to turn to but each other-but to their surprise, that just might be enough.
About the Author
---
Rose Lerner discovered Georgette Heyer when she was thirteen, and wrote her first historical romance a few years later. Her writing has improved since then, but her fascination with all things Regency hasn't changed. When not reading, writing, or researching, she enjoys cooking and marathoning old TV shows. She lives in Seattle with her best friend.